BOWERS CORNER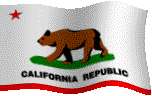 CALIFORNIA
SHUFFLEBOARD
HALL OF FAME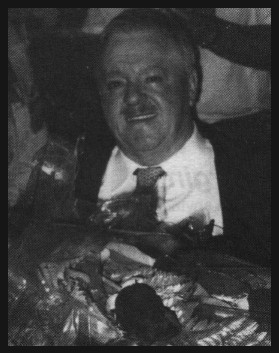 "Bellflower" BRUCE HALE
INDUCTED APRIL 18, 1998
CALIFORNIA
SHUFFLEBOARD
HALL OF FAME
"Bellflower" BRUCE HALE!
Inducted to California Shuffleboard Hall of Fame
Reprint of excerpts from The BOARD TALK, June 1998 Issue
"Ten years ago, at the 1st Arizona Open, Bellflower Bruce Hale started his tradition of presenting roses to every lady attending tournaments. On April 18, the tables were turned on Bruce as three dozen ladies each gave him a rose and a kiss. It was part of Bruce's induction into the California Shuffleboard Hall of Fame, held at Oskar's in Bellflower.
It's a long road filled with potholes from being broke and building a wood and cardboard shelter in an alley in the Skid Row area of Los Angeles to being the sole owner of a successful plastics company. This long road that Bruce Hale has travelled also contained some health obstacles to challenge his trip through life. Each time he hit one of those potholes, his unfailing spirit and positive attitude saw him through.
Perhaps it is because he's had to overcome so many challenges himself that makes him such a compassionate, generous man, whether it's encouraging a beginning player, helping shuffleboard establishments (like Oskar's) get up and going, makeing the ladies who participate in the sport feel special, or financially supporting a worthy cause--charities, organizations and needy individuals.
Bruce Hale's "silver tongue" failed him when President Jolene Lembke officially inducted him into the California Hall of Fame."


Back To Home
BOWERS' CORNER
Last updated: 01/19/2005 07:16:22 AM
Background Border and Page Designed by Lynda French (Austin Shuffler)