CHRIS DANKE
Missing since Halloween 1997 (November 1, 1997)
Mystery
Partially Solved on August 28, 2002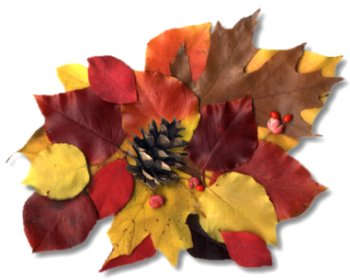 SENTIMENT GROWS
FOR CHRIS DANKE
TO BE CONSIDERED FOR NOMINATION INTO THE TSA (National) SHUFFLEBOARD HALL OF FAME
(Sentiment Growing Since December 1998)!
This website has music! If you don't hear it now, then you may need
to DOWNLOAD the FREE "MIDI" software. If you wish to
DOWNLOAD FREE CRESCENDO MIDI software for your system
then click below, download, and come back to visit again--->
DOWNLOAD CRESCENDO & select "GET CRESCENDO".
Chris Danke was inducted (posthumously) into the TSA National Shuffleboard Hall of Fame in 2004. He disappeared on Halloween night 1997 and had been considered as a "Missing Person" until August 28, 2002. The following letters of nomination for Chris Danke to be inducted into the TSA National Hall of Fame were published on this website and communicated to shufflers in the December 1998 edition of The Board Talk (page 17) in hopes of getting the ball rolling to have Chris Danke nominated for induction in the The Shuffleboard Hall of Fame.
(Below Letter is from December 1999 while Chris Danke had been on the "Missing Person" list since November 1997 - Letter of recommendation and nomination for Chris Danke into the TSA Hall of Fame - petitioner is Glen Davidson of Oklahoma)
"Dear Friends:
I am afraid I have some news that isn't so good. Our good friend, Chris Danke, disappeared on Halloween night 1997 -- one year ago. The circumstances surrounding her disappearance suggest that she may have met with foul play. She has not been seen nor heard from since then by anyone. We assume that she is no longer with us -- at least in body.
I would like to see her inducted into the Shuffleboard Hall of Fame. Her accomplishments in our game speak for themselves. She was truly a beautiful person and will be sorely missed." ... The Board Talk Editors
GLEN DAVIDSON LETTER OF NOMINATION
GLEN RESPONDS....
"I have waited a year for a nomination for Chris Danke from the people who knew her in California for years. Maybe if I start the ball rolling, someone else will join in.
Chris was known to all of us as a very outgoing person and a top-notch player, and eventually became one of the top women players in the nation.
I remember Darrol, Chris, and I going to San Diego a few years back. This guy we played told me and Darrol to sit because he wanted to play the "easy one." She beat him two or three in a row. He quit!
She played regularly at Amato's, Edgewood, Stagger Inn and other locations in California. In the late 80's or early 90's, she started the women's singles at the Edgewood. She played shuffleboard with John Fisher, Karl Spickelmier, Dudley Hutcherson, Bubba Warren, Jim Martin, Frank Dino, Hal Perry, Bob Hunt, Troy Tolbert, Joanie Swenson, George Lucas, Jim Davis, Jim Anderson, just to name a few.
The last few years she traveled and won tourneys in Indiana, Nevada, Washington, Oregon, California, Michigan, and more.
We miss her, her upbeat personality, her pretty smile, and most of all, her dedication to the game and her will to win.
Life throws us some real challenges and she met hers well. She was the best ever for awhile. Rest well, Chris." ... Glen Davidson.
Glen Davidson
3220 Cragg
Oklahoma City, OK 73150
(405) 733-4430
Send your Chris Danke photos, information and endorsements for Chris' Induction to Glen Davidson at above address.
BRIAN WALKER LETTER OF NOMINATION
Received at BOWERS CORNER 1/18/99
"Brian, THANKS & I will forward and post on Bowers Corner website! Ron..."
"Ron, I don't know what I need to do to send my nomination for Chris Dankes' induction to the National Hall of Fame. If you can let me know or pass this on I would appreciate it very much.
I only met Chris one time and she probably wouldn't remember me, but I knew from The Board Talk how many tournaments she played in, how many times she was in the winners circle and with that, you can tell how much the game of Shuffleboard meant to her. I never heard anything but good things about Chris. It is not geographically possible to play with everyone you would like to through the years, but with the Board Talk it is possible to feel like you know many of the players, even if you only get to see them one or two times in your life, or maybe never.
Rest in peace Chris, God Bless
Brian Walker, Houston Texas"
Following are some photos we have scanned here at BOWERS CORNER from The Board Talk news dating 1987, mid-1994, to December 1998 (the black/white photos originally published in The Board Talk issues have been replaced with color pictures on the ones that Tom/Lynda French, The Board Talk Editors/Publishers (since 12/2000) could locate from these older issues photo archives):
(Or Click Here to View the Chris Danke "Memorial Photo Album" - Created September 7, 2002) Please send any photos not yet included in above "Memorial Photo Album" to Lynda French: lynda@tableshuffleboard.org
Chris Danke & Diana Hagen
1987 at Washington's Birthday Tournament, Corporate Image, Dallas, TX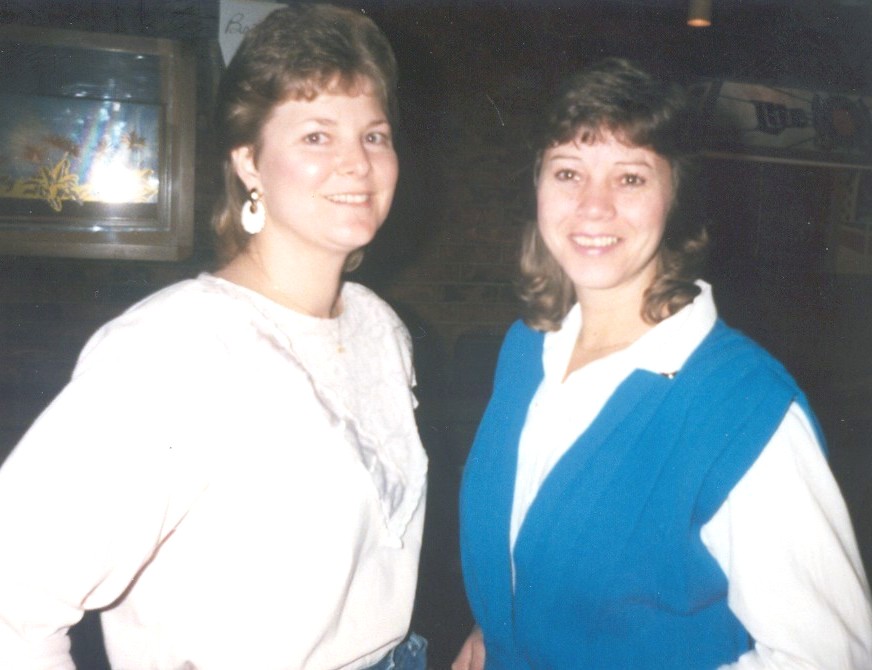 Chris Danke & Diana Hagen - 3rd PLACE OPEN DOUBLES
Michigan Playfair Open, May 22-25, 1987
Chris Danke & Steve Wilson
1994 North American Championships, July 25-31, 1994
1st Place DIVISION I, Nevada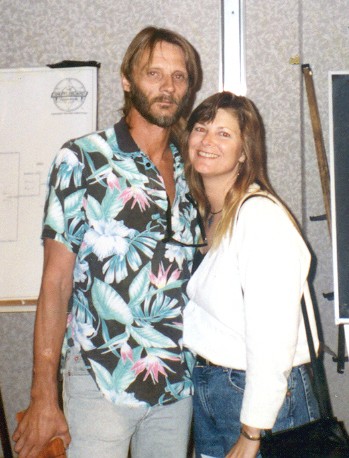 Chris Danke & Rich Miller - 3rd Place Draw Partner - at the 4th Annual Draw Partner, Shamrock Tavern, Longview, Washington, May 6-8, 1994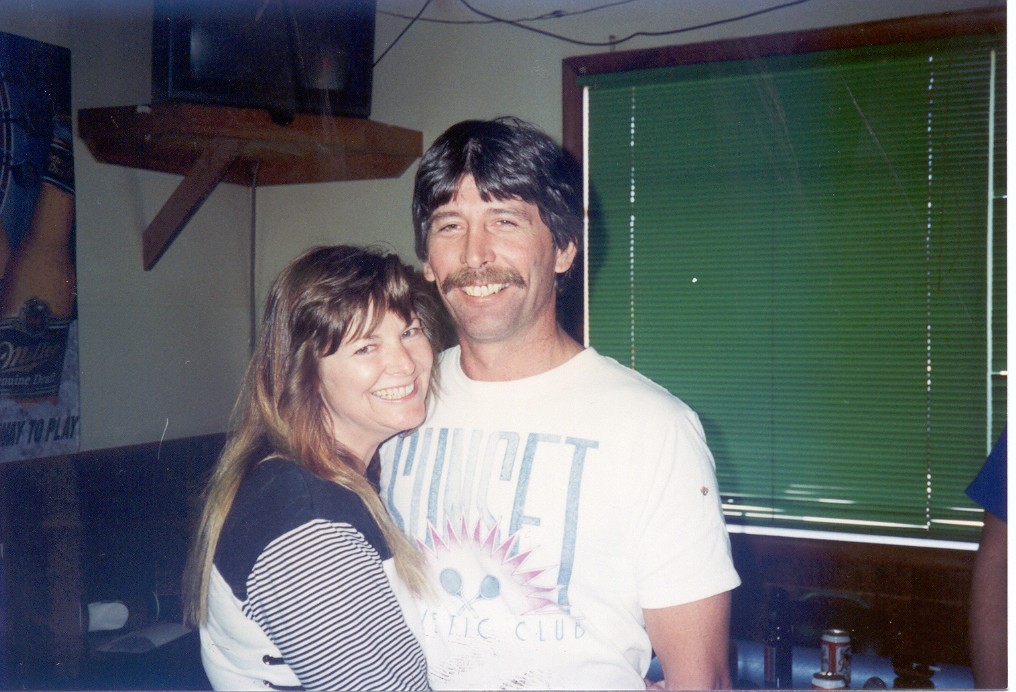 Chris Danke & Steve (Bjorne) Wilson
Rome's Saloon Tournament, Denver, Colorado, Aug. 19-21st, 1994
THIRD PLACE (Bring Partner)

Chris Danke & Ziggy Sliwa (Skip's Dad)
SKIP'S BOARD TALK Tourney, Sept. 9-11th, 1994
FIFTH PLACE (A/B Draw Partner)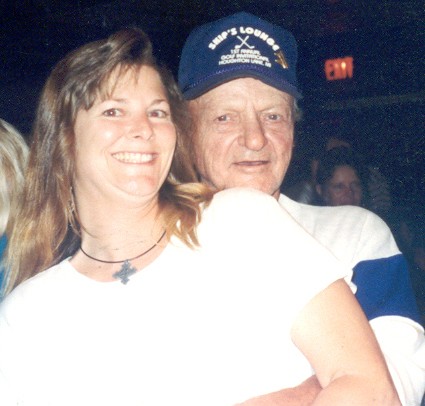 Chris Danke & Steve (Bjorne) Wilson
Sportsman's Tavern 1st Annual Doubles, July 1-2nd, 1995
SECOND PLACE (DOUBLES)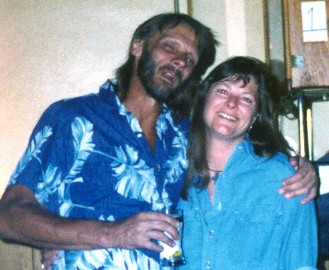 Chris Danke & Doug Buhl
Whistling Oyster's GRAND MASTERS PLUS, PLUS!
Quilcene, Washington, August 2nd - 6th, 1995
"1st Place Mixed Doubles!"
Chris Danke & Bob Shirley
Whistling Oyster's GRAND MASTERS PLUS, PLUS!
Quilcene, Washington, August 2nd - 6th, 1995
"1st Place Draw Partners!"
Chris Danke w/ friend Darrol Nelson of Oregon
(Darrol says that Chris was one of his "very best friends."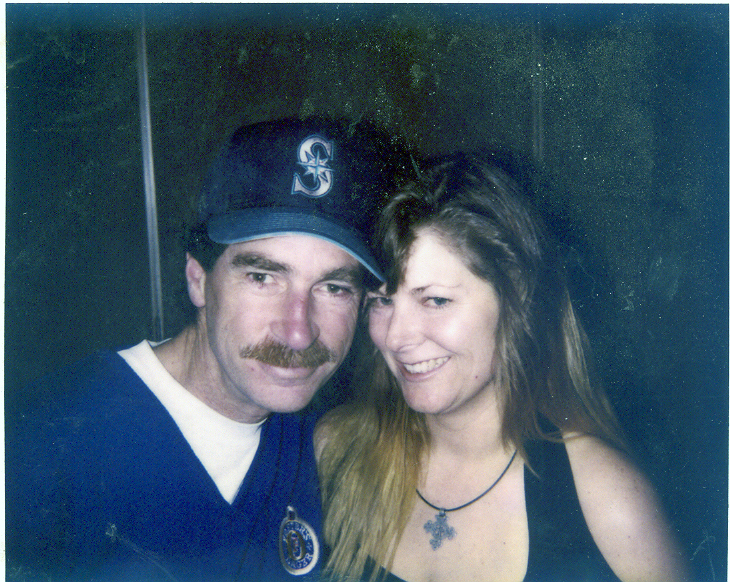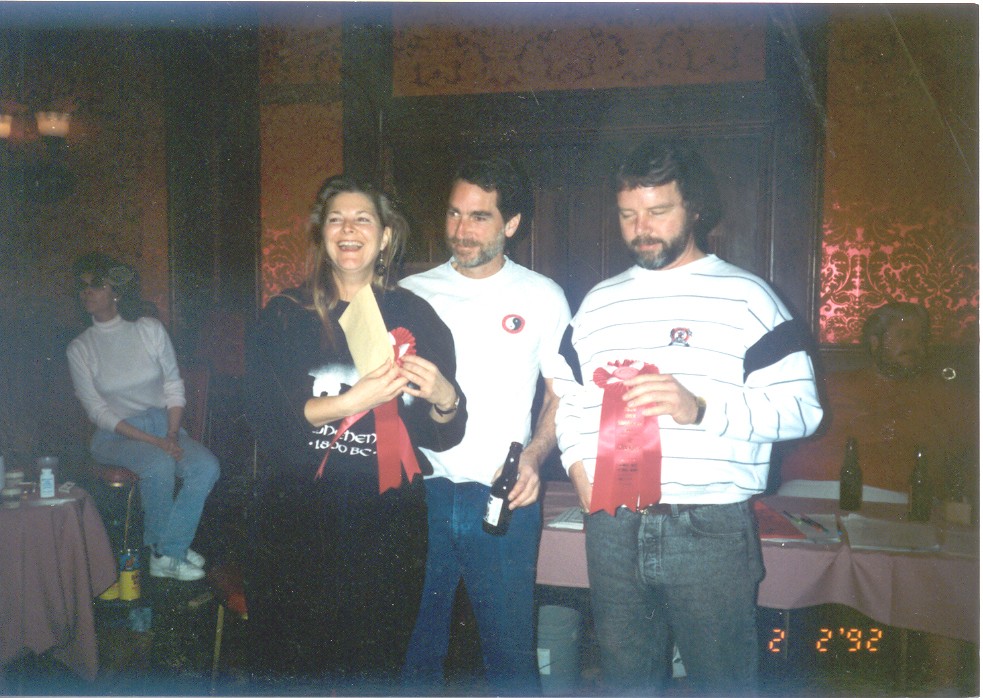 Chris Danke w/ friend & partner Steve Wilson
("Partner Steve helped Chris become an even better player than she had been." ... quote from 12/98 Edition of The Board Talk, page 17)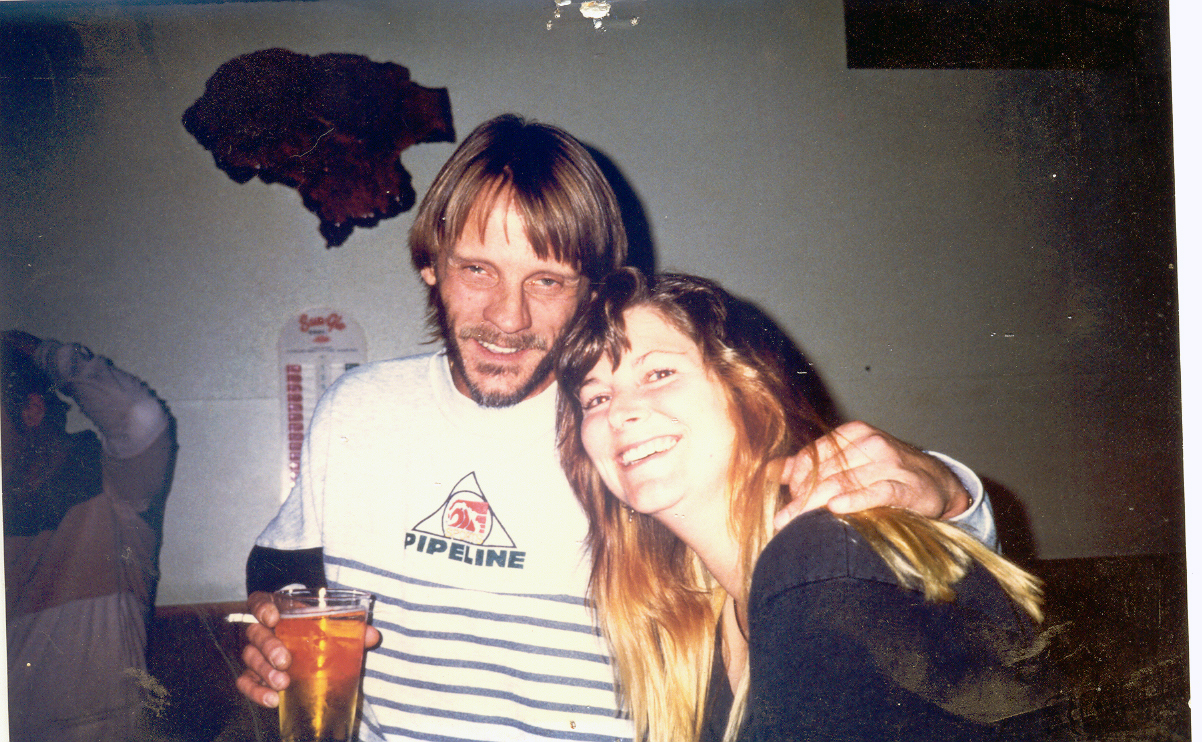 Chris Danke w/ friend Glen Davidson
(Glen Davidson is asking fellow shufflers to join and assist him in getting nominations to The Shuffleboard Hall of Fame for Chris Danke to be considered for induction - see December '98 Board Talk, page 17)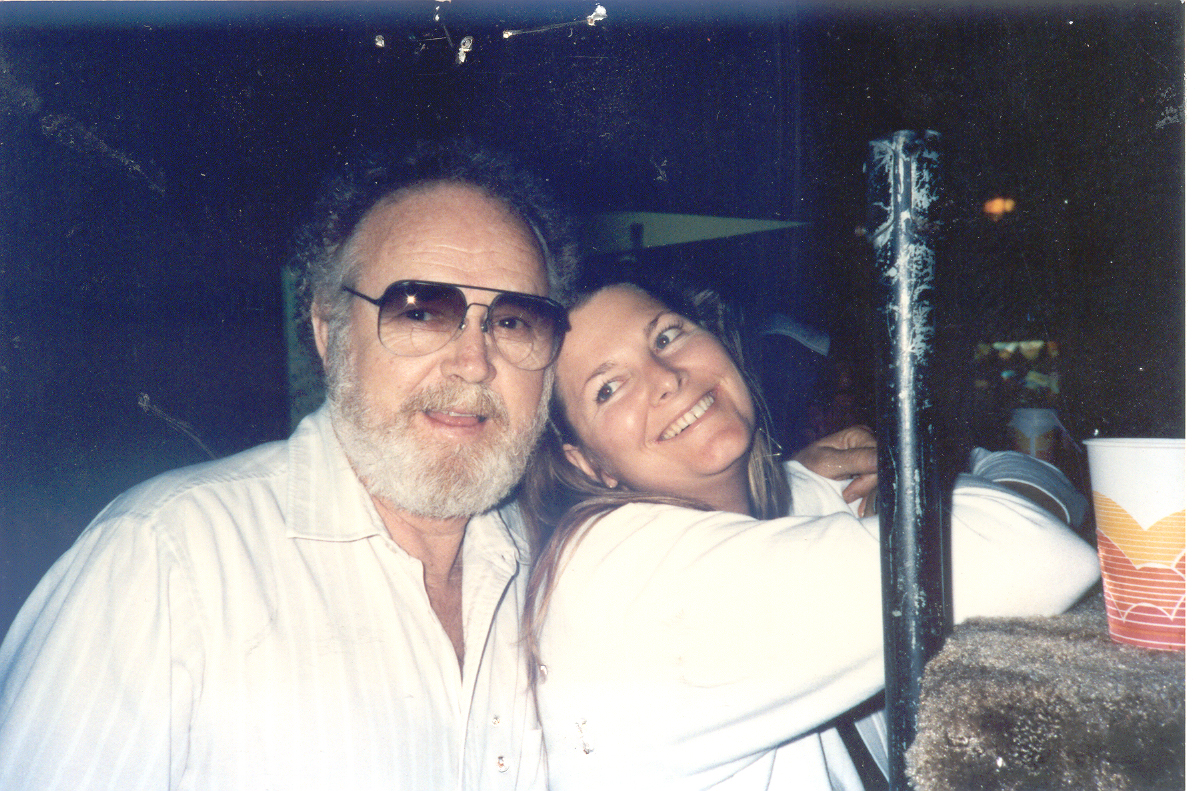 Chris Danke w/ friend John McDermott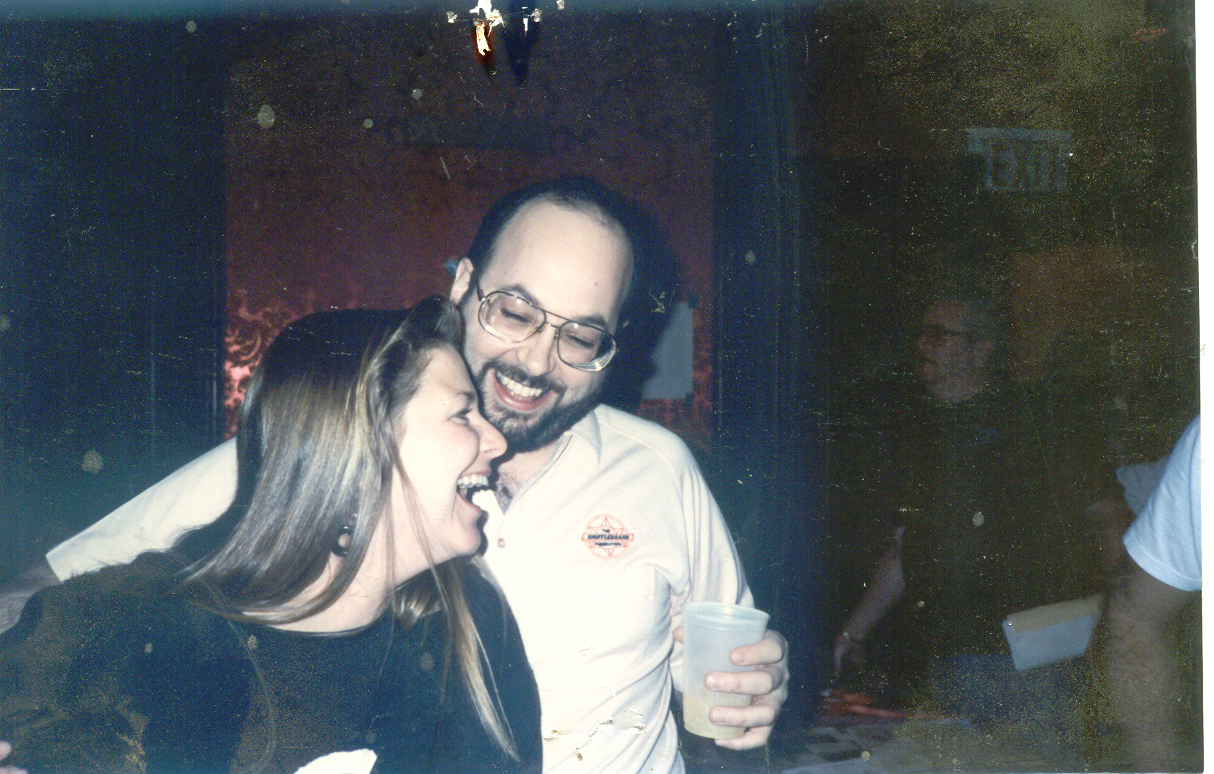 BOWERS' SHUFFLEBOARD CORNER
Last updated

: 02/03/2005 08:47:42 PM

Page Designed

and Created On Sept. 7, 2002 by Lynda French Bowers Corner Webmaster